IBG Financial Advisors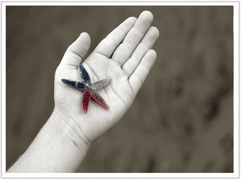 IBG Financial Advisors, located at Independent Bank, is an independent boutique group catering to the specific needs of our clientele.
Often we talk with people whose finances are an arbitrary collection of investment and bank accounts rather than a well-orchestrated financial strategy. Our professional advisors will add organization and structure to your finances, help you set milestones and work toward reaching your financial goals.
We are committed to the long-term financial well-being of our clients.
Help PLAN FOR YOUR FUTURE:
Financial Planning – This is the core of any financial strategy. Generally, we can provide a foundational plan at no charge!
Investment Management – We can help deliver a strategy that is positioned to remain in your comfort zone while seeking to provide the needed growth or income to meet your objectives.
401(k) Rollover & Retirement Planning – Whether you need guidance on employer based retirement plans, or help build a retirement income strategy, we are here to assist.
Social Security Review – Have you wondered how to handle social security and when to claim benefits? We can analyze your circumstances and options to assist with a decision most beneficial to you.
We also offer a "second opinion service" at no cost if you would like to know our thoughts on your current strategy, financial plan or investments.
Securities and Advisory Services offered through LPL Financial, a Registered Investment Advisor. www.finra.org and www.sipc.org. Member FINRA/SIPC. Insurance products offered through LPL Financial or its licensed affiliates. Independent Bank Group and IBG Financial Advisors are not registered broker/dealers and not affiliated with LPL Financial.
The investment products sold through LPL Financial are not insured Independent Bank deposits and are not FDIC insured. These products are not obligations of Independent Bank and are not endorsed, recommended or guaranteed by Independent Bank or any government agency. The value of the investment may fluctuate, the return of the investment is not guaranteed, and loss of principal is possible.
The LPL Financial registered representatives associated with this website may only discuss and/or transact business with residents of the following states: AL, CO, FL, NV, NJ, NM, NY, NC, OH, TN, MI, TX